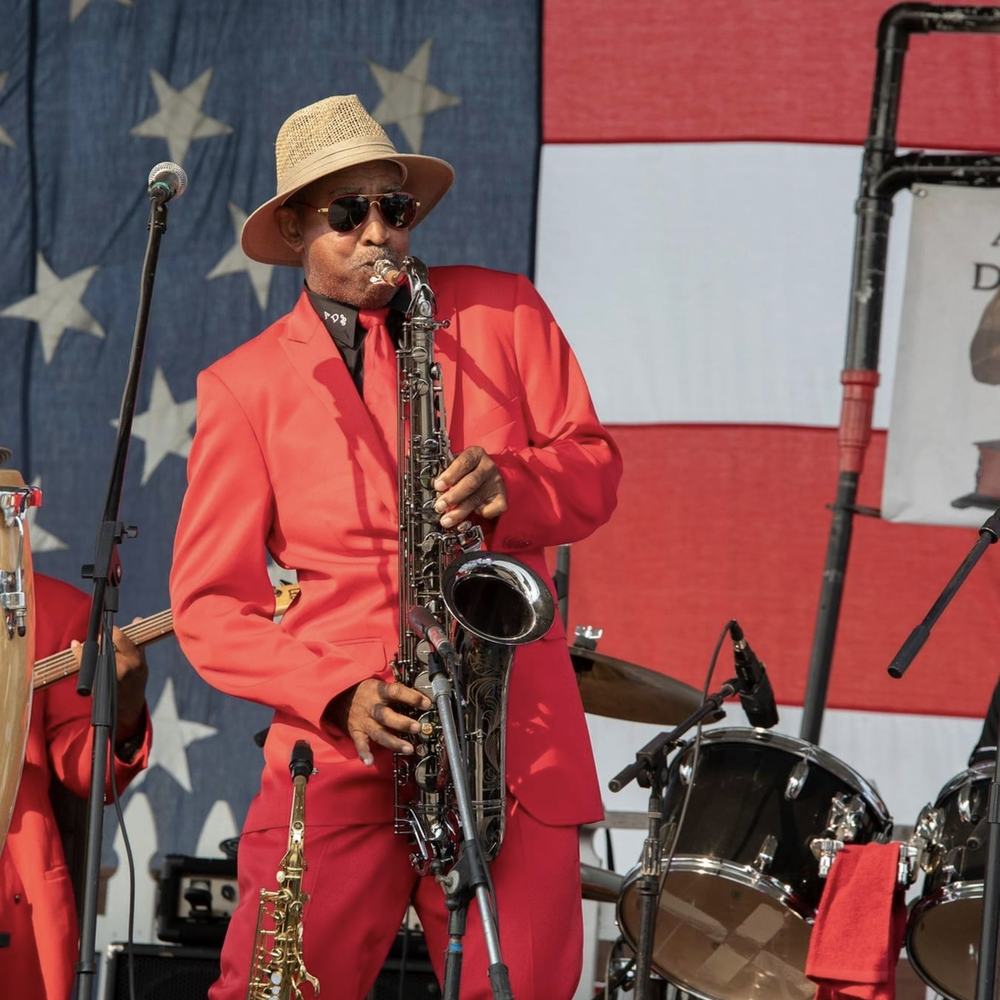 Ernie"Eb"Burton Jr
alto/Tenor Sax Congas vocal
Originally From The Greater Philadelphia area, I grew up as a military brat and began my musical training on clarinet in elementary school, have dabbled with other percussion instruments over the years but Sax became my preferred instrument, versed in both Alto and Tenor with Tenor being my primary. I went to The Lincoln University in Lincoln University Pa. In 1970 upon leaving in 1974 I joined the USN and spent the next 10 years with some of the most dedicated individuals in the world. I was married in 1977 to Karen Dozier, who I met while at Lincoln, and we have been together ever since. I organized the band A Different Sound in 2015 and was Blessed to be surrounded by the most amazing musicians a person could want.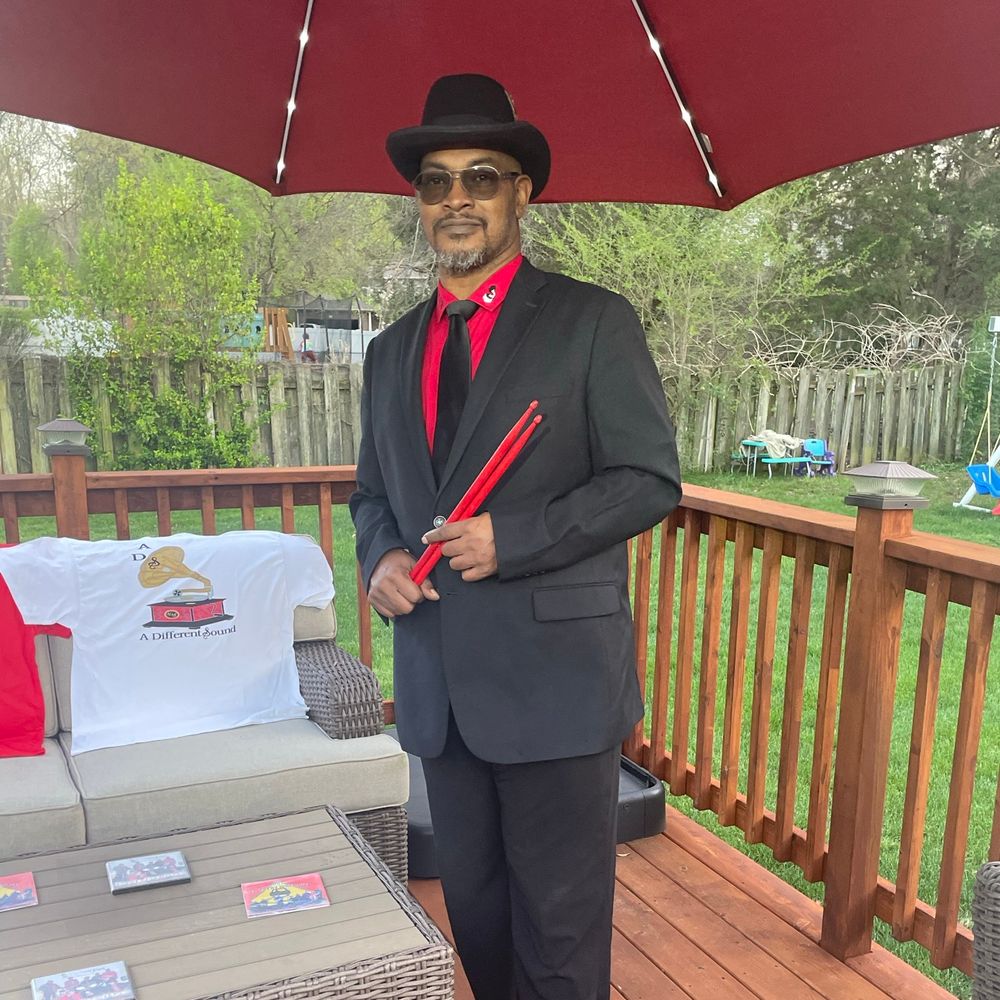 Garreth"Brick"Roberts
Drums Bass Keys vocal
Garreth "Mr. Brick" Roberts was born in St. Louis, MO and raised in St. Louis and East Oakland, CA. His love for music dwelled throughout his bloodline since before he was born, through his late grandmother Esther Webb (Purnell) who was a Singer/Pianist for the Purnell Sisters Gospel Singers, his mother Alexandria Slack (Runette Roberts, Alexandria Roberts, Ms. Alex, etc) whose voice graced many bands from St. Louis to Las Vegas and throughout California as their lead singer, his dad Ralph Roberts who was a percussionist, and many uncles, aunts and cousins with enormous musical ability (his children included).
Garreth's musical ability ranges from Drums and Percussion, to Bass Guitar, to Keyboards, and Cello, as well as vocals. He's even dabbed in Hip-Hop as a music producer/ writer/ DJ for a number of years. He is well versed in rhythms, melodies and harmonies. He learned his craft through many artists and musicians from the 50's (though he wasn't born until February 19th of 1972) all the way to today's era. After all of his journeys in music and life, he made his way to Paducah, KY and made Paducah his home in life, and A Different Sound his home in music.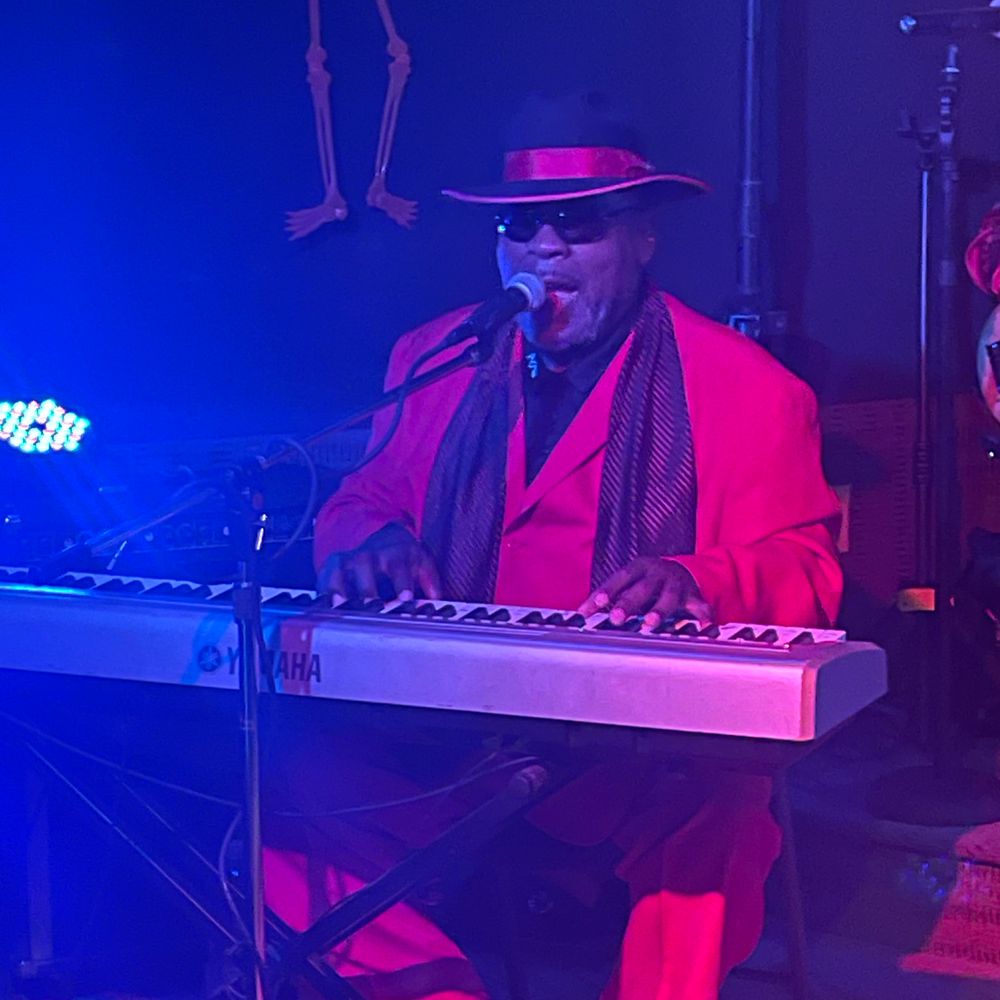 Donovan"T Bear"Woods
Keyboardist & Vocal
Donovan Woods musician entertainer minister of music theology Mt Moriah Baptist Church Paducah Ky. Married to the beautiful Tammy Woods. Keyboard player and lead vocal for 'A DIFFERENT SOUND' ...love what I do. Donovan can also be seen throughout the Western Kentucky area performing his one man show!